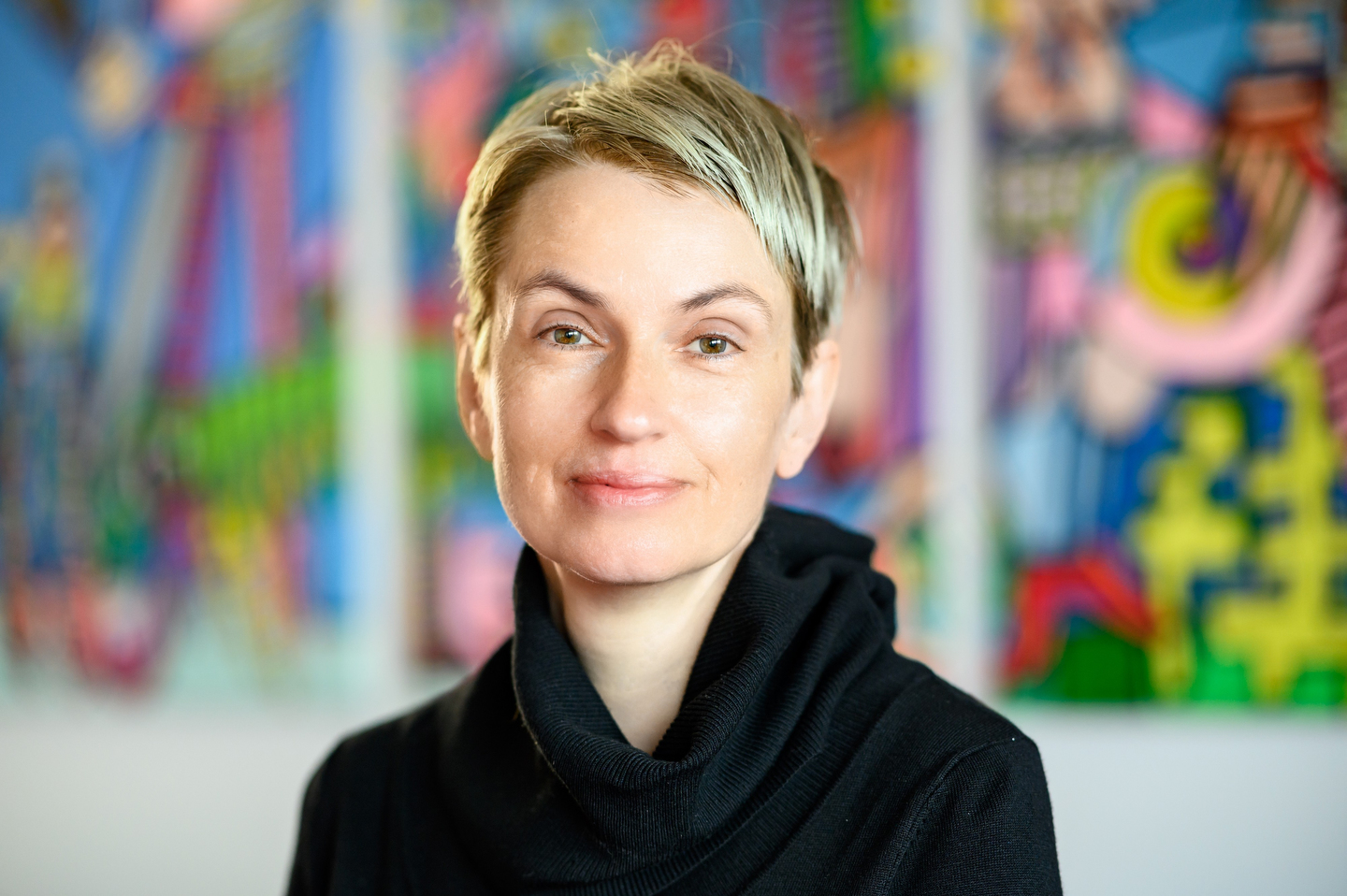 MIMI VON MINZ
was born in berlin-charlottenburg, has lived in london, los angeles and nuremberg. now lives in munich.
makes pop art.
"it's ballroom rap on canvas. a million thoughts, one verse, no chorus. and always first draft."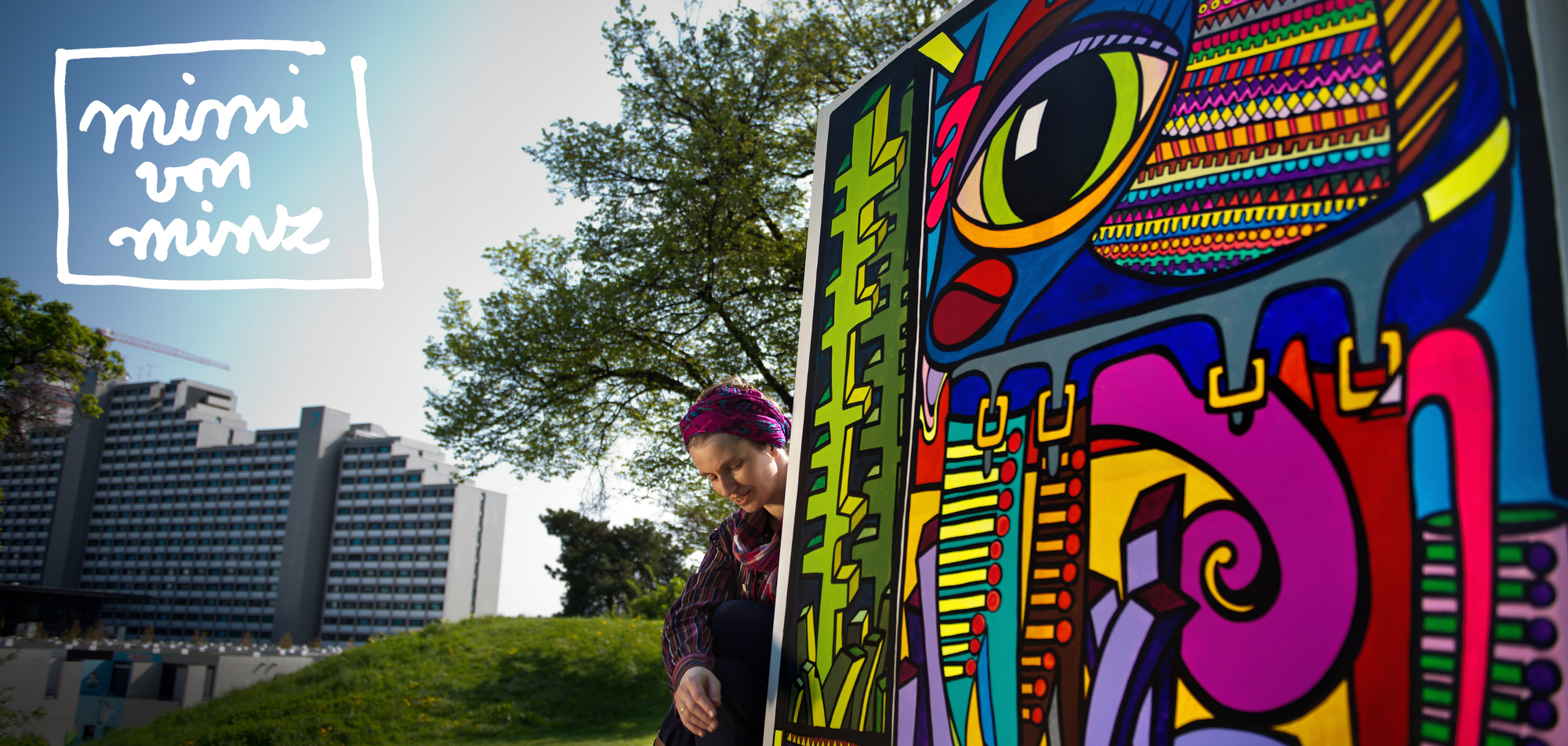 homes and places

london: upper street (islington), albany street (camden town), rosebery avenue (clerkenwell), tufnell park road (islington), turnpike lane (turnpike lane), flaxman terrace (bloomsbury), chalton street (somers town), lonsdale square (islington)
los angeles: yucca street (hollywood), silver lake boulevard (silverlake)
nuremberg: zeltnerstraße, volprechtstraße, petzoltstraße, steinstraße, lorenzer straße, hastverstraße
erlangen: moltkestraße, schiffstraße, koldestraße, goethestraße
berlin: flatowallee (charlottenburg)
travels and inspirations

lebanon, ethiopia, johannesburg, capetown, curacao, mauritius, iceland, orkney-isles, patagonia, chile, argentina, a lot of europe and the us.
contact: info@xhoch4.de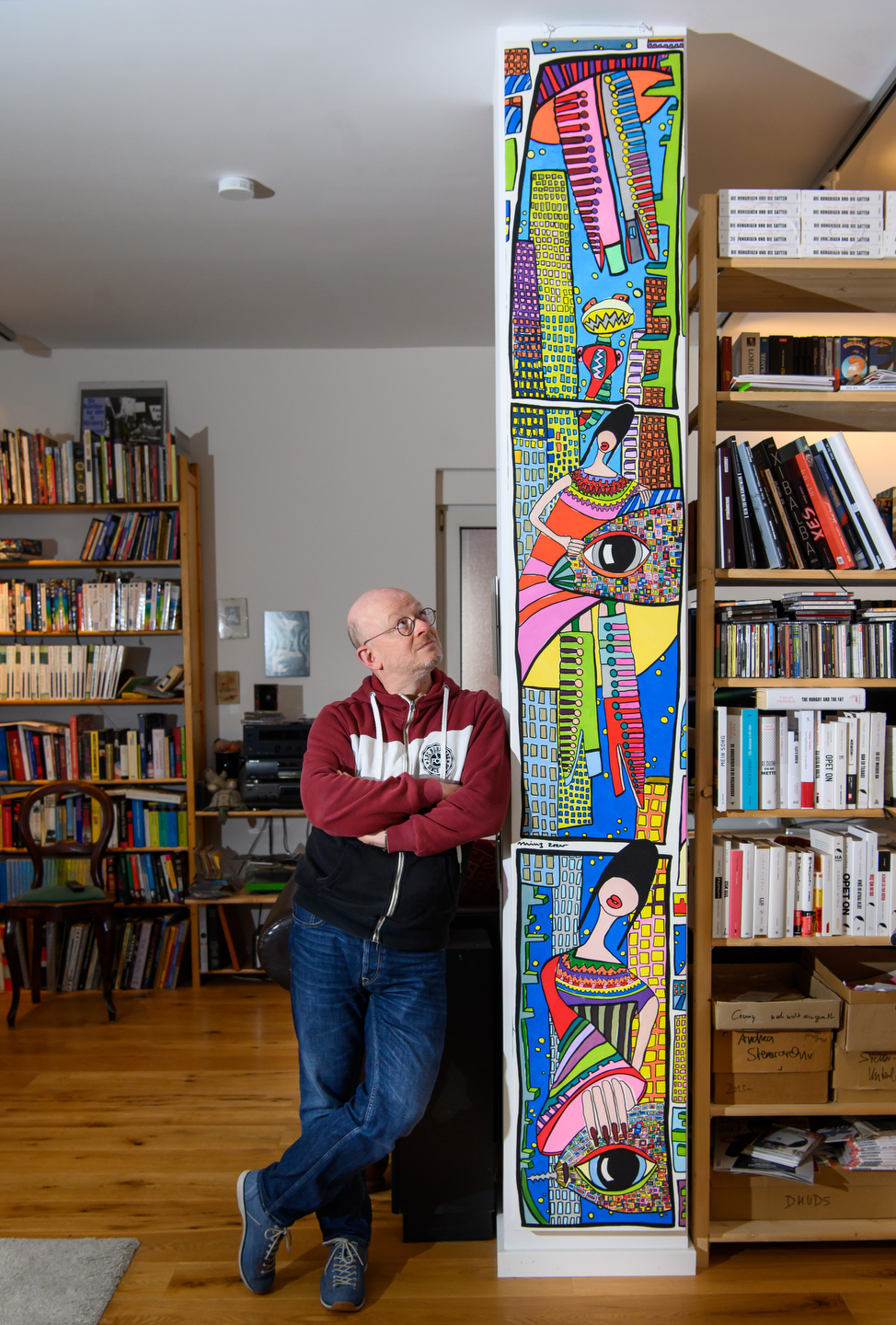 bestselling author timur vermes ("er ist wieder da" / "look who's back")
in his study with his customized canvas "falling" by mimi von minz